SCHOLAR, WRITER, ADVISOR TO PRESIDENTS, ADVOCATE FOR THE JEWISH PEOPLE

RABBI BARUCH KORFF, THE SECOND CHILD OF Grand Rabbi Jacob Israel Korff and his first wife, Gittel Goldman Korff, was born on July 4, 1914 in Novograd-Volynsk, Ukraine. Baruch is perhaps best known as "Nixon's Rabbi" for his role in supporting and advising President Richard M. Nixon during the Watergate era. However, it was in Novograd Volynsk, at age 5, that Baruch Korff had the defining moment of his life. During a pogrom in his hometown he saw his world turn mad.
Incited by clergymen calling for the death of Jews, many of the Christian townspeople of Novograd Volynsk ran wild through the streets. They ransacked Jewish homes, looted Jewish businesses, and beat and killed their Jewish neighbors. Caught up in this maelstrom, Gittel Korff fled with her infant in her arms and Baruch and her other two young children trailing. The call to kill the Jews mingled with the sound of breaking glass, gunshots, and cries of fear and pain. Smoke from a torched synagogue billowed into the sky. Amid all the panic, confusion, and stampeding, little Baruch recognized some of the rioters, a few by name. But he knew even more of the fallen, and eventually Gittel became one of them.
Baruch witnessed the cold-blooded murder of his mother and at the moment of her death, he branded himself a coward for being too frightened to protect her. In a memoir he wrote 75 years later, he said, My life ever since has been a quest for redemption from that charge.[1]Indeed, the terrified little boy grew into a man of great words, great actions, and great controversy.
After Gittel's death, Baruch and his siblings were brought to Korets, Poland, across the Ukrainian border from Novograd Volynsk. Here they joined the household of their maternal uncle, Rabbi Yankele Goldman.[2] There was a price on their father's head, so Rabbi Korff was in hiding.
Baruch received his initial education in Korets under his uncle's tutelage. It is not clear when Jacob Korff rejoined the family but it is known that in June 1921 he married Gittel's younger sister Etta. Baruch may have attended the ceremony.
In 1926, Baruch immigrated to the United States with his stepmother and siblings. They joined Jacob Korff who had immigrated two years earlier. Baruch remained in the United States long enough to complete his Bar Mitzvah training but then returned to Poland to continue his education, first at Yeshiva Ohr Torah in Korets and then at Yeshiva Torath Chaim in Warsaw. Later, he attended Yeshiva Rabbi Isaac Elchanan (Yeshiva College) in New York City. Baruch became an ordained rabbi, earning his Simcha (Yoreh, Yoreh)  at Yeshiva Ohr Torah in 1934, followed the next year by an advanced Simcha (Yadin, Yadin) in Talmud and law at Yeshiva Beth Mordechai in Jerusalem.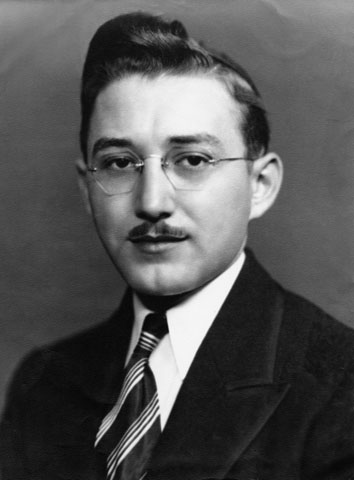 Baruch came back to the United States when he was about 21 years old. He embraced the freedoms and the responsibilities of being a citizen in his adopted country but by the time he finally settled permanently in America he had passed the magical cut-off age (14 years) for losing a foreign accent. Whenever he spoke English, his flawless grammar and high-octane vocabulary were punctuated with a thick, Ukrainian accent. As he explained, "My accent…may be foreign, but my heart is domestic."
[3]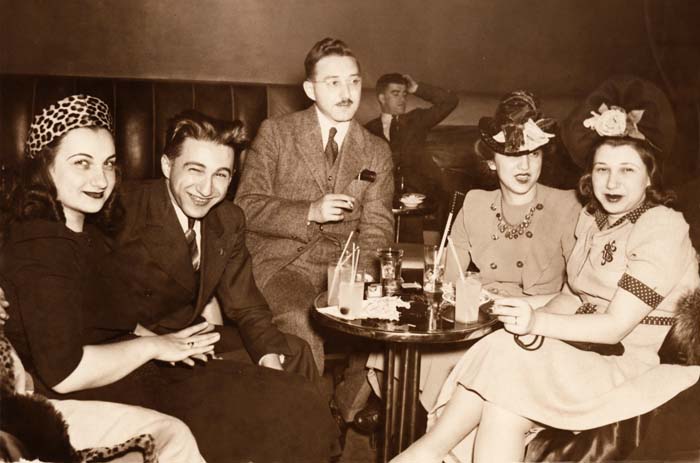 On October 25,1942, Baruch married Naomi Ruth Sternberg, daughter of Louis and Henrietta Sternberg. They had two daughters, Joy (Gittel) and Marilyn. The marriage ended in divorce in 1952 and the children stayed with their mother.
In the mid-1960s Baruch took a second wife, Rebecca Marshall, with whom he had a daughter, Zamira. This marriage, too, ended in divorce but Baruch retained custody of Zamira and raised her to adulthood.
THE PROFESSIONAL KORFF
IN HIS PROFESSIONAL LIFE, Baruch Korff was an extremely complex man who strived to make a difference in the world. His friend, the Right Reverend George N. Hunt, Bishop of the Episcopal Diocese of Rhode Island, described his esteemed colleague in this manner:
"One cannot give a portrait of Baruch Korff without being sidetracked by the many turns his career took. First as educator, as head of a Yeshiva, then as a pulpit rabbi serving simultaneously as Psychiatric Chaplain for the Department of Mental Health, as ghost writer for members of Congress and U. S. government agencies, as diplomat with many missions to the Middle East and sub rosa junkets to trouble spots, as advisor to presidents, and always, always in the thick of controversy, petrol ready to be ignited. Baruch has never been a community leader in the classic sense. But he has always stirred, motivated, and propelled thousands with his magnetism. Once he adopts a cause he may never be dissuaded…."[4]
Baruch began his political career as a speech writer for Representative John W. McCormack, Majority Leader of the U. S. House of Representatives, later wrote speeches for Senator Orrin G. Hatch and others, and ultimately became known as "Nixon's Rabbi" for his role as a consultant to President Richard M. Nixon during the Watergate era. How did a yeshiva bocher from the Ukraine come to be the advisor of presidents? According to Baruch, the impetus was poverty.
"In 1932 I wrote my father that I wanted a new pair of shoes because the soles were torn and the rain was coming in. My father wrote me a beautiful letter in which he advised me to take cardboard and cut it up to fit inside the shoe. In this way I wouldn't really need a new pair of shoes until Pesach. This was Rosh HaShonah time. I knew then that if I wanted a new pair of shoes I would have to earn them. This is when I started writing professionally.

 "McCormack first contacted me in 1933. I was a Yeshiva student and spoke with an accent much thicker than now. He wrote me a letter saying his administrative assistant, Eugene DeKennally, had something to discuss with me. I was frightened. Why did the government want to contact me? I had written an article for a foreign relations magazine warning of the rise of Hitler. And I had made one prediction based on the background material I had reviewed that Hitler would play on the universal sentiment of anti-Semitism. He would play on the grievances against the Jews, going down to the days of Richard the Lion Hearted, and use this sentiment as a springboard. This will be blood libel, I stated. In the past we always found a difference between the demagogue before he reached office and the diplomat once he reached office. With Hitler in power, the demagogue will be the diplomat and the diplomat will be the demagogue.

"McCormick was enthralled with my predication. DeKennally came. I was in the dormitory. I heard voices.

       Where is Korff? Where is Korff?    

       In there, in there.

"The door opened. I was sitting on the bed because my roommate and I had to share one desk. In walks this goy and he says to me, Where's your father?

"And I said, I'm the father. I looked like a Bar Mitzvah boy but I was much older.

"He said, But you talk with such a thick accent!

 "I said, But I don't write with one."
McCormick hired him and for many years Baruch's words came out of McCormick's mouth. As a ghostwriter for speeches, Baruch would not take on a client unless he could study the speaker so his speeches would take on every nuance of the speechmaker. But he didn't always succeed.
"I wrote McCormick's foreign relation speeches," Baruch related. " In 1944, he was Speaker of the House of Representatives. He called me up one day and said he wanted a speech on the War Refugee Board. President Roosevelt was going to make an announcement that day and McCormick wanted a speech that would correspond to the president's. I perspired. McCormick had never studied beyond the 12th grade. He was in a rush and I needed data from the Congressional Library. The Library of Congress assigned librarians to do the research for the luminaries. They would dig out all the information. I always was careful to use words that McCormick was capable of pronouncing. I rushed and gave it to him and then I went to the balcony to listen to its delivery.

"The speech started beautifully with his bombastic voice, 'The time has come to liberate our conscience, which has been in captivity during our silence..' And then he comes to a word, 'Uppp–bb– I told that damn rabbi not to put in such words I can't pronounce! I will skip that word and go onto the next.'  I could have buried myself alive. The word was 'obfuscate'."
PERHAPS BARUCH'S GREATEST CONTRIBUTIONS CAME during the Holocaust and the years afterward in his fight to rescue Jews and establish a Jewish state. In January 1944,  Henry Morgenthau Jr., the Secretary of the Treasury , convinced President Franklin D. Roosevelt to set up the War Refugee Board (WRB), an agency whose purpose was to rescue victims of Nazi oppression in imminent danger of death. The Secretaries of State, Treasury, and War served as the Board's nominal members, and Baruch, through his connection to Congressman McCormack, became one of the agency's consultants.
Although the WRB worked with Jewish relief organizations, diplomats in neutral countries, and resistance groups in Nazi-occupied Europe, it was able to save only 200,000 people. The only significant rescue program that it launched was a relief effort spearheaded by Swedish Diplomat, Raoul Wallenberg, in Budapest, Hungary. Wallenberg distributed tens of thousands of Swedish passports to Hungarian Jews, which in effect made these Jews citizens of Sweden and gave them the protection of Swedish neutrality in the war.[5][6]
The blame for the WRB's failure to save more lives lies with its late start, lack of resources, and conflicts among the different U.S. government agencies on the board. In fact one of the reasons the War Refugee Board was formed in the first place was due to the State Department's failure to even report the true nature of the Holocaust to the American people. According to John Pehle, a lawyer in the Treasury Department:
"We were advised by our friends in the State Department that the State Department not only was not interested in the refugee problem, but that they were actively suppressing information about the extent of the Holocaust by sending instructions to their legation in Switzerland not to permit private Jewish agencies to transmit any such stories.

"This suppression and cover up were the final straws…We prepared a memorandum, prepared by Joe DuBois and Randolph Paul and myself [all three were Treasury department lawyers] to Secretary Morgenthau, recommending that he go to the President and that an agency be established outside the State Department to handle the refugee policy of the United States.

"The suppressing of the information was the key to action being taken on behalf of the refugees. If you don't know what is going on, and you suppress the information, the  government becomes an accomplice to what the Nazis were doing, by hiding the information from the American public…

"In drafting the Executive Order [to set up the War Refugee Board], we tried to be inclusive of all the people that were under stress and fear of life because of the Germans. We not only were anxious to help people escape from the Germans, but we were urging other countries to take refugees in. And we felt that unless we did something ourselves in the United States, it was a pretty hollow thing.

"So we proposed to bring some refugees outside the quota and we finally got permission to do this. And we put them in an Army Camp in Oswego, New York…

"Looking back at the Board, I recognized that it was too late when it was established and the resources available were to small to deal effectively with the problem. But we were able to change the policy of the Unites States and we were able to help private agencies…"[7]
Although Baruch Korff had not been privy to the background of the War Refugee Board's formation, he quickly realized that the State Department was blocking many efforts to rescue refugees:
"I soon became aware of the jealousy and rivalry between Departmental officials and employees, particularly between those of State and Treasury. Since the Board, administered almost exclusively by Treasury personnel, was quartered at the Treasury building, the State Department invariably stalemated crucial steps.

"However…I had come to realize that it was not all rivalry—that prejudice had something to do with the stagnation. Mr. Breckenridge Long, then Assistant Secretary of State in charge of its Special Division, had fought the creation of the Board in  stilted accents before the House Foreign Affairs Committee. He claimed that his Special Division 'looks after such matters as the Jews.' Because all the Board's communications were channeled through the Department of State, Mr. Long was in key position to impair its program, and he did. He would either revise messages to a point of ineffectiveness, or he would, and frequently did, 'misplace' them.

"Mr. Long was not alone. The roster included Adolf A. Berle, Jr., then Assistant Secretary; James Dunn, later elevated to the post of Assistant Secretary; Paul Culbertson, then Chief of the Western Europe Division; and officials of lesser rank."[8]
In his book, Mostly Morgenthaus, Henry Morgenthau III (the son of Treasury Secretary Henry Morgenthau, Jr.) writes about one of Baruch's attempts to save Jewish lives: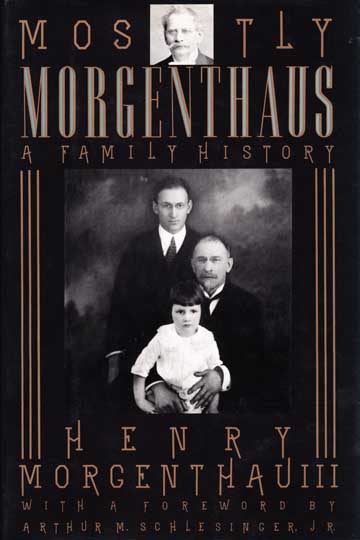 "…three rabbis…called on Secretary Morgenthau on April 6, 1944, to plead for the lives of 238 very pious Jews (not primarily rabbis) who had been sent from Poland to a specially privileged detention camp outside Vittel, France. These Jews were protected by 'bogus' passports purchased from Latin-American officials. The Germans had chosen to recognize them as valid, with the intention of trading Jewish detainees for interned Germans.

"Then suddenly a group of Orthodox rabbis in the United States, Vaad Hahatzala (Rabbis' Rescue Committee), learned that these passports were going to be invalidated. [This meant that the 238 Jews] would be immediately transported to a Nazi death camp. The rabbis realized the extreme need to get the U.S. State Department to bring pressure through the Swiss government to have the Germans reinstate these passports.

"This was the basis of the very emotional meeting in the office between Secretary Morgenthau and the rabbis. Rabbi Abraham Kalmonowitz (born in Belorussia)…used his broken English to serve as spokesman for the group. Rabbi Aaron Kotler, head of Vaad Hahatzala, spoke no English. The guide and wily expediter for the group was Rabbi Baruch Korff. At a very early age Rabbi Korff had gained the ear and confidence of many prominent American politicians, winning special access to Congressman John McCormack of Massachusetts (then House majority leader, later Speaker) and Senator James M. Mead of New York (the best man at Korff's wedding)." [9]
According to Baruch:
"Throughout the late afternoon, Morgenthau attempted to reach [Secretary of State] Cordell Hull by telephone. He was told that Secretary Hull was tied up preparing an address scheduled for radio delivery."[10]
Finally at the end of the day, Morgenthau learned that Hull had left for the weekend. Morgenthau then tried to reach the undersecretary of State and other State Department officials lower down, but was unsuccessful. So, without consulting Morgenthau, Josiah E. DuBois, one of the three Treasury Department lawyers who had urged Morgenthau to form the War Refugee  Board, leaked the story to Drew Pearson, a popular radio commentator. Pearson made the plight of the  238 Jews one of his featured stories on his Sunday night broadcast. Early the next day, Secretary Hull called Morgenthau and told him that the State Department had decided to recognize the passports. But it was too late, the Jews had already been deported to Auschwitz Concentration Camp and murdered.[11]
Baruch also leaked the story to Pearson. According to Morgenthau:
"Rabbi Korff…reconstructed an account on how he was roundly chastised by an infuriated Secretary Hull for being responsible for 'the lies on the radio…by that chronic liar.' This account based on his memory is indirectly substantiated by an entry in the Morgenthau diaries, which indicates that Morgenthau asked his press secretary…to track down the leak. [The aide] reported that it had probably come from 'the Rabbis' or from Congressman McCormack or Senator Mead. However, since Pearson was sympathetic to the plight of the Jews and his broadcast was a primary Sunday evening event, it is entirely possible the both Korff and DuBois, each unbeknownst to the other, approached him independently." [12]
Baruch's mission to save as many Jewish lives as possible, lead him into negotiations with Heinrich Himmler, Adolf Hitler's second in command.
"Although trading with the enemy in war time is a grave offense, I nevertheless dealt with the arch-executioner, Heinrich Himmler. The commodity was man's biggest quarry—man. I bribed the apostle of death and the price was nine hundred and thirty seven thousand dollars. My agent in the transaction was Jean Marie Musy, former Federal Counsellor of the Swiss National Confederation…Musy arrived at an agreement with Hitler's second in command, whereby Jews would be ransomed at twenty-six dollars a head."[13]

"A convoy of 1,200 Jewish refugees from the Theresienstadt concentration camp in Austria [should be Czechoslovakia] arrived at Kreuzlingen [a Swiss city] today following negotiations by Jean Marie Musy, former Swiss Federal Councilor, with Heinrich Himmler. M. Musy…represented the executive council of the Union of Orthodox Rabbis of the United States."

"According to Rabbi Korff, these Jews were released in return for a packet of diamonds given to Musy as collateral without the knowledge of the American government, which had not permitted money to be sent to Switzerland for this purpose. In the end all funds were used to purchase Jews from death with total disregard for U.S. provisions. Morgenthau knew it and told Rabbi Korff, winking, Let the bureaucrats have their day and you do what's best."[14]
After World War II ended, Baruch pushed for the formation of a Jewish state, creating the Political Action Committee for Palestine in 1946, and a year later, taking a more radical approach.
BARUCH, THE EXODUS SHIP, AND A PLOT TO BOMB LONDON
IN 1947, THE EXODUS 1947 CAME TO SYMBOLIZE the struggle for Jewish immigration to the land of Israel. About 4,500 Holocaust survivors boarded the Haganah[15] ship, which set sail from a French port for Palestine. The plan was to run the blockade set up by the British along the Palestine coast to prevent Jews from entering the country. The British discovered the plan and dispatched destroyers to force theExodus to return to France. When the British boarded the ship, the Jews resisted the takeover with homemade weapons. Three Jews were killed in the fighting. The British transferred the passengers and crew to three British ships—floating prisons—and returned them to French waters. Only 130 passengers—those who were ill or pregnant—left the prison ships in France. The rest stayed and staged a hunger strike, demanding to go to Eretz Israel.[16]
After three weeks, the British prepared to sail the ships to Hamburg, Germany, where the Jews were compelled to disembark. The reality of Jewish concentration camp survivors being forced into displaced persons camp in Germany generated sympathy throughout much of the world and galvanized Baruch Korff into action.[17]
Baruch had already affiliated himself with Lehi (Fighters for Israel's Freedom), a radical underground Jewish militia, formed in 1940 by Avraham Stern and dubbed the "Stern Gang" by the British. Stern believed that the British were just as much the enemy as the Germans because they prevented Jews from immigrating to Eretz Israel to escape the Nazi death machine. The group launched attacks mainly against British targets.
Other members of the Stern Gang included Menachem Begin and Yitzhak Shamir (who much later became prime ministers of the State of Israel).
According to Baruch:
"As the three British prison ships prepared to leave for the last leg of the bitter journey to Hamburg, anger and vengeance homogenized the furtive and the stealthy. Everyone of us [his affiliates in the Stern Gang] clamored for a… reprisal that would sound our rancor.

"It was then I suggested, as part of the 'war on nerves,' that warning leaflets be dropped on London and half a dozen bombs be unloaded on its beachheads, with care taken to prevent human casualties. The idea was seized upon in Paris and Tel Aviv. I was charged with its execution. Eleven men and one woman were assigned to assist me.

"Although I was not a member of the Resistance, I was considered their confidant by virtue of my political advocacy and the financial resources I made available for their intricate operations. Thus it happened that I became involved in a purely military function…

"Six bombs were fashioned from casing of French fire extinguishers with short fins on which fuses were welded. They were loaded with gelignite and a 'secret formula of explosives'…

"I wrote the text of the leaflet:

'TO THE PEOPLE OF ENGLAND!
'To the people whose government proclaimed Peace in our time.
'This is a warning!
'Your government had dipped His Majesty's Crown in Jewish blood and polished it with Arab oil—Out damned spot—out, I say…
'Your government has violated every article of the Eretz-Israel Mandate, flouted International Law and invaded our country.
'Oswiecim, Dachau, and Treblinka made way for the Exodus.
'To the Hitler-Bevin alliance—
'To the murder of the survivors whom Hitler's wrath could not reach.
'We are resolute that it shall not come to pass again!
'We will carry the war to the very heart of the Empire!
'We will strike with all the bitterness and fury of our servitude and bondage.
'We are prepared to fight a war of liberation now to avoid a war of enslavement tomorrow.
'People of England!
'Press your government to quit Eretz Israel now!
'Demand that your sons and your daughters return home or you may not see them again.'[18]
An airplane was rented from a French air cargo company but the bombing raid never got off the ground. French police disguised as airplane mechanics arrested Baruch and seven co-conspirators at the airfield. Tipped off beforehand that their pilot was a British spy, and realizing that they were under surveillance, the would-be bombers had left the bombs behind but brought along a suitcase full of leaflets. Baruch was charged with possession of explosives and planning to bomb London with propaganda leaflets. Jailed in Paris, he embarked on a 17-day hunger strike to draw even more attention to the cause of the Exodus refugees.
In this endeavor, Baruch succeeded. Major newspapers in London, Paris, and the United States carried the story and followed Baruch's hunger strike. Baruch's father, Grand Rabbi Israel Korff issued a statement to the Associated Press, appealing to the Secretary of State to affect the release of his son, an American citizen, and he made a direct plea to Baruch to end the hunger strike:
"'Baruch, my dear one, trust in more important things. Not only your friends, your family, but all freedom-loving men are behind you. I beg of you, my son, do not embark on a hunger strike. You and I know how frail is your frame, weakened by our tragic years in Europe. We do not yield so easily. No, it is more important that we eat and grow, that we can conserve our strength so that we can uphold, that we can maintain the struggle for all good things in life…'"[19]
Eventually Baruch sank into a coma, was revived, treated at a hospital, and soon after released on bail. About six weeks later, the French government dropped the charges after the French police confessed that they had found no trace of explosives and the judge ruled that there was no proof of the validity of the leaflet charge.
After he returned to America, in true Baruch fashion, Korff put the best spin on his situation by denying any complicity. In an interview with the Boston Evening American on December 4, 1947, he said,
"If I had anything to do with it, it [London] would have been bombed before they knew anything about it."[20]
In a press release that he prepared, Baruch even blamed the British for his plight:
"World resentment against the [treatment of the Exodus refugees]… caused British Scotland Yard to look for a scheme that would divert the attention of the world from the landing of these refugees in Hamburg. Rabbi Baruch Korff…was chosen as the target…and on the same night that the three refugee ships arrived in Hamburg, the arrest of Rabbi Korff was made at an airport in France…"
AFTER THE CREATION OF THE STATE OF ISRAEL, Baruch returned to a more traditional career path, serving as a congregational rabbi.
One of the staunchest and most articulate defenders of President Nixon during the Watergate Scandal, Baruch founded the National Citizens Committee for Fairness to the Presidency in 1973 to generate support for the beleaguered president. A year later, he established the President Nixon Justice Fund, which raised $350,000 to pay for Mr. Nixon's legal expenses. As a result of his efforts on the President's behalf Baruch became a member of the inner circle of the White House and remained close to Nixon after he left office. Baruch's close association with Richard Nixon began with the Senate Watergate hearings in 1973, when Baruch was a retired rabbi living on a farm in Rehoboth, Massachusetts. He became convinced that the President was being persecuted by Congress and the press.
"As I watched on television," said Korff, "my disbelief grew into disgust, then anger. For four-and-a-half months Nixon's reputation was publicly attacked, and the authority of his presidency weakened, in proceedings that were ostensibly a quest for truth but struck me as nothing more than a clash of political ideologies, an attempt to reverse the 1972 election results. It was a highly one-sided clash as well…

"I have always leaned to the right politically, though I supported the Democratic candidate in four of the thirteen presidential elections I have voted in. In 1960 and 1968, in fact, I voted for Nixon's opponent.

"But the catalyst for me, having spent more than half my life working to rescue Jews around the world, was that Richard Nixon was the single most powerful ally of that cause. In 1972 alone, at his intervention, Leonid Brezhnev released more than 30,000 Jews, a six-fold increase over the previous rate of exodus. The rate in 1973 was even greater.

"Nixon was also the leader of Israel's foremost ally. Preserving the influence of his office was important then, and for the future, not least because of the politics of oil in the Middle East.

"These is a classic Jewish concept, derived from the Psalms of David, known as Hakoras Hatov (pronounced Ha-KOH-ras Ha-TOVE), or sense of gratitude. The greater the need for help, the greater the obligation to show gratitude for that help… Which made more troubling to me the fact that so many Jews were in the anti-Nixon camp… But rescuing Jews is a black-and-white issue to me. So I particularly resented the ingratitude of anti-Nixon Jews…

"I was also concerned that the powerful forces of antisemitism latent in the United States, most of whose practitioners sided with Nixon politically, could be aroused by the presence of so many Jews in the liberal coalition against him. A rabbi visible in his defense might help defuse those forces and prevent as well a backlash against our alliance with Israel.

"Did I think Nixon was innocent of the charges against him? Initially yes…"

"Scrupulousness about means is not only justified it is required when there is a safety margin. That is what being civilized means. But I saw no safety margins during Watergate for the issues that mattered to me. Whether Nixon was guilty or not, therefore was of limited importance to me. Not only did I tend to believe him, I thought ends took precedence.

"So after the New York Times rejected a letter I wrote on July 1 defending Nixon, I picked up the phone and persuaded seventeen friends and acquaintances to join with me in trying to turn public opinion around. With $1,000 from me, $2,000 from the friends, and a bank loan, in we plunged. The first ad of the National Citizens Committee for Fairness to the Presidency appeared in the Times on Sunday, July 29, 1973."[21]
The former President was obviously moved by Baruch's friendship, as he mentioned the rabbi in his biography.  Here Nixon described Baruch's reaction to his decision to resign from the Presidency:
"Rabbi Korff summoned his usual eloquence and said that although he would accept whatever I decided, he felt obligated to say what he thought. You will be sinning against history if you allow the partisan cabal in Congress and the jackals in the media to force you from office, he said.

"He spoke with the fire of an Old Testament prophet, but he saw that my mind was made up. He said that if I did resign, I owed it to my supporters to do it with my head high and not just slip away." [22]
Baruch described his relationship with Richard Nixon in his own book, The President and I, and even spoke of his memories of the oval office only days before his death in 1995.[23]
Baruch Korff made numerous enemies as a result of his defense of President Nixon, many of whom were quite viscous in their attacks. Some made their displeasure known directly to his face, spitting out their venom even when his young daughter Zamira was by his side. Other critics, those appealing to a wider audience, lambasted him, ridiculed him, and lampooned him in the media.
"Rabbi Alexander M. Schindler, president of the Union of American Hebrew Congregations, called Korff 'an apologist for rampant immortality' and suggested that many people in the Jewish community were embarrassed by his actions and statements."[24]
However, one writer, columnist Marc Fisher of the Washington Post produced a well balanced treatment of Baruch's life, taking into account the opinions of his detractors but capturing  the essence of his greatness. It is reprinted here with his permission.[25]

IN 1974, BARUCH KORFF "RETIRED" ONCE AGAIN to his farm in Rehoboth, and wrote, The Personal Nixon, which was published that same year. Although he had entered politics as a speechwriter for a Democratic congressman, after Watergate, Republican presidents and senators asked him to participate in diplomatic missions on their behalf.
BARUCH'S TIES TO ISRAEL REMAINED STRONG.

In 1984 and 1991, famine was the impetus behind the mass exodus of Ethiopian Jews to Israel. Airlifts called "Operation Moses" and "Operation Solomon" transported a total of 35,000 Jews from Africa to their new home in Israel. Baruch took a personal interest in some of these refugees.[26]

For the last 15 years of his life, Baruch was a regular panelist on "Confluence," a 30-minute television discussion program broadcast in Providence, where he lived in his last years. Other panelists included the Episcopal Bishop of Rhode Island, and a Catholic priest from Massachusetts.

Baruch's new career

Baruch donated his collection of more than 50,000 documents and memorabilia to Brown University in Providence, Rhode Island. The Rabbi Baruch Korff Archives focuses on the plight of European Jews during the 1930s and 1940s, the establishment of the state of Israel, and four decades of American politics. Three aspects of Rabbi Korff's career are extensively documented: the rescue of European Jews during the Holocaust, the founding of the State of Israel, and his defense of President Richard Nixon during the Watergate era.

DEDICATION OF THE RABBI BARUCH KORFF ARCHIVES AT BROWN UNIVERSITY, NOVEMBER 4, 1985

In his final year, Baruch accompanied his nephew, Paul Gass, on a trip to Poland and Ukraine, where he visited his childhood home and tried to resurrect some religious fervor in the few Jews left in the area.  

Baruch's last book, The President and I, was published in the spring of 1995, His nephews, Paul Gass and Grand Rabbi Yitzchok Aharon Korff, held a reception for Baruch at the Harvard Club in Boston to celebrate this accomplishment.

Three months after the reception, Baruch died of pancreatic cancer on July 26, 1995, at his home in Providence, Rhode Island.